Welcome to Beemer Garage!
The Largest Collection of BMW Documentation & Photos on the Internet *
On these pages you'll find BMW historical documentation that you may not find anywhere else in the world. You'll also see an assortment of images of BMW motorcycles I own or have owned, along with hundreds of other interesting machines that I've run across over the years. So stop by often, as new things are always showing up.
* Outside the Factory Archives and the Vintage BMW Motorcycle Owners site.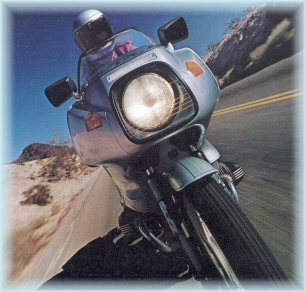 For Immediate Release
VBMWMO & Beemergarage.com join forces
In recently concluded discussions with the Vintage BMW Motorcycle Club , it has been decided that the ownership & management of the Beemergarage.com website will be transferred to the VBMWMO organization.
John Lacko, founder and manager of Beemergarage.com, had this to say about the news: "I'm very excited about this merging of efforts. The VBMWMO is made up of passionate BMW motorcycle enthusiasts. They have demonstrated a strong commitment towards sharing information about vintage BMW motorcycles. This is an exact fit with what I've been
trying to accomplish since my own humble beginnings for Beemergarage.com.
For additional information about the VBMWMO, please see their web site.